I'm a guide dog handler and I love shopping a bit too much. When combined these two things lead to me buying a lot of accessories for Isla. No, I'm not talking about santa outfits for Christmas, but I do like to look for products that make both her and my life easier.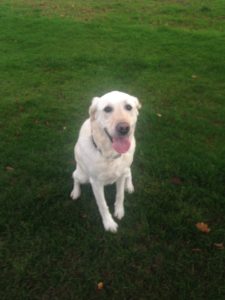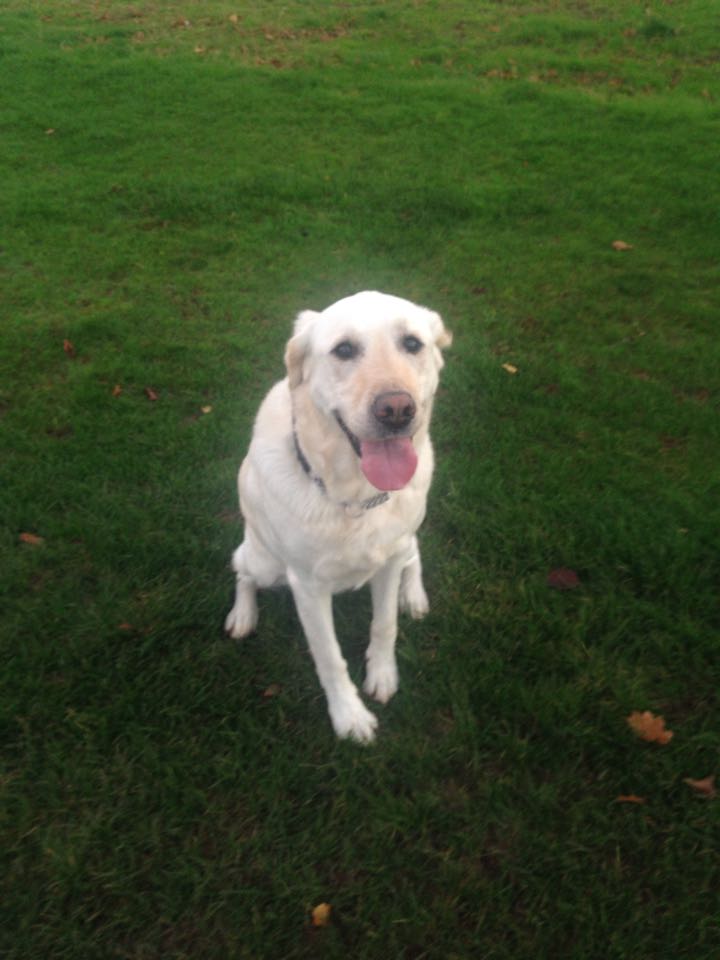 Rosewood Options Travel Accessory Silicone Collapsible Travel Bowl
This bowl is perfect for travelling, whether that's a weekend trip away or whilst taking your dog for a run in the woods. It collapses to become completely flat, meaning you can easily fit it in your bag.
The silicone it's made out of makes it very easy to clean, and it also dries extremely fast so you don't have to worry about getting your bag wet after you've emptied it out. It can hold around a cup of water and I've even managed to feed Isla using it. On my recent trip to the US I only took this bowl with me and it was plenty big enough for feeding her, but it also took up no room in my case at all.
I wouldn't be without this bowl now, it's definitely one of my guide dog travel essentials.
CLIX TREAT BAG PURPLE
This treat pouch from Clix is a must have if you are a guide dog owner. The main compartment of the pouch has plenty of room in it for treats and closes with a drawstring, this means there's absolutely no chance of your dog getting into it. There is also a smaller zipped compartment on the back which I use for storing poo bags.
The pouch can either clip onto your dogs lead or can be hooked on your belt. It has a number of fastenings so that you have plenty of options for holding it. It also comes in three colours, purple, red or combat.
Needless to say I bought the purple!
Pet Head Poof Magical Deodorising Spray
Nobody likes a smelly dog. I'm very fortunate that in general Isla doesn't smell bad at all, but to ensure she never does I bought this. All you need to do is spray a little on your dogs coat and they will be left smelling incredible. I use the product every week or so as I don't like to put too many things on her fur.
The spray is scented like oranges and it's not too overpowering at all, it just leaves her smelling really fresh. I'd definitely recommend this one!
World of Pets Super Absorbent and Quick Dry Microfibre Pet Towel
This small towel is ideal for drying your dog after they've been working. It folds up and conveniently fits in your bag so you can carry it around with you. I've found it especially good for drying Isla's tummy and paws after I have worked her in wet weather.
The towel washes and dries very well, if you don't have a drier you can just hang it up and it doesn't take long to dry at all.
Vintage Retro Style Dog Treats Tin Box with Lid
I was looking for a cute box to store Isla's treats in because I was tired of using old plastic containers. This tin turned out to be absolutely perfect for the job.
It fits plenty of treats in it and looks really nice in your kitchen. The tin has a handle on either side as well as one on top of the lid and writing on the front.
I haven't yet needed to clean it but I imagine it would be very easy to do.
What are your favourite dog accessories? What products make your life easier when you are working or simply hanging out at home? Let me know in the comments.