I want to start this off by saying I'm cis. I'm making this clear because I know it changes how I read and understand If I Was Your Girl.
Synopsis
Amanda Hardy is the new girl in school in Lambertville, Tennessee. Like any other girl, all she wants is to make friends and fit in. But Amanda is keeping a secret. There's a reason why she transferred schools for her senior year, and why she's determined not to get too close to anyone.
And then she meets Grant Everett. Grant is unlike anyone she's ever met—open, honest, kind—and Amanda can't help but start to let him into her life. As they spend more time together, she finds herself yearning to share with Grant everything about herself…including her past. But she's terrified that once she tells Grant the truth, he won't be able to see past it.
Because the secret that Amanda's been keeping? It's that she used to be Andrew.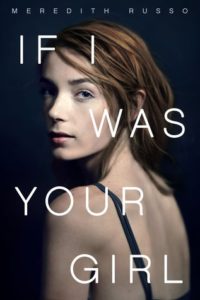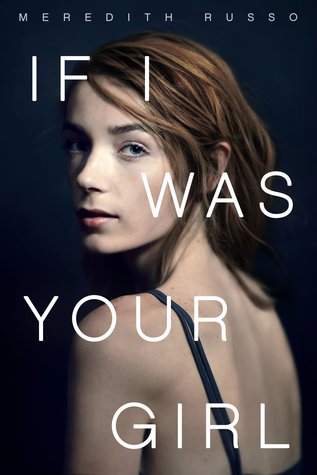 Review
I loved If I Was Your Girl. Amanda has started a new school, leaving the people who hurt her behind. She makes friends, goes to parties and starts talking to a guy who she really likes. But she can't tell anyone that she's transitioned, that the freedom she's feeling is so new, because what if she loses everything again?
Amanda was so relatable. The battle she was fighting between the need she felt to be honest, and to stay safe, was so believable. I could understand why she would both want to tell people and to keep her transition a secret. However, sometimes she felt a little flat. I didn't really know what she liked, beyond a few commic books. I didn't know how she liked to do her hair or what her favourite drink was or any of the small details that make a character believable. Maybe that was the point. Maybe the point of this book was to create a character that most people could identify with, to encourage more readers to pick it up and go on the journey with her.
I respect Meredith Russo for acknowledging that she did fictionalise aspects of Amanda's transition in order to appeal to a cis audience. Amanda passes very easily, her family took out a loan to afford her surgery, she is welcomed by her family even if they struggle at times to understand her transition. But then again, no two people will share exactly the same experiences. No story with a trans main character should be seen as the story of every trans person, because that's not how life works. We all have experiences that shape our lives, and If I Was Your Girl is just one of those stories.
I read it in one sitting and overall really enjoyed it. Despite some of my misgivings about Amanda's personality, or lack of detail regarding it, I did like her. I wanted her to have friends, to feel safe, to be loved. What would happen to her became important to me, I found that I was really invested in seeing her succeed and be happy.
I even liked that the ending was left open, normally I need everything to be tied up perfectly but that wouldn't have felt right. I believe that Amanda continued to be welcome at school, that she got into the colleges she applied to, and that ultimately she was happy.