After reading Black Iris I was excited to get my hands on Cam Girl. I'd been feeling pretty down when it was released and unable to read, but finally I managed to get around to it.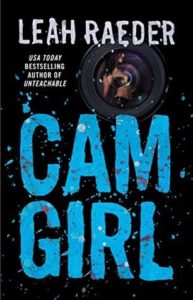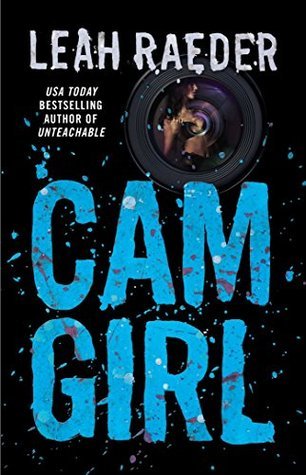 Description:
Vada Bergen is broke, the black sheep of her family, and moving a thousand miles away from home for grad school, but she's got the two things she loves most: her art and her best friend—and sometimes more—Ellis Carraway. Ellis and Vada have a friendship so consuming it's hard to tell where one girl ends and the other begins. It's intense. It's a little codependent. And nothing can tear them apart.
Until an accident on an icy winter road changes everything.
Vada is left deeply scarred, both emotionally and physically. Her once-promising art career is cut short. And Ellis pulls away, unwilling to talk about that night. Everything Vada loved is gone.
She's got nothing left to lose.
So when she meets some smooth-talking entrepreneurs who offer to set her up as a cam girl, she can't say no. All Vada has to do is spend a couple hours each night stripping on webcam, and the "tips" come pouring in.
It's just a kinky escape from reality until a client gets serious. "Blue" is mysterious, alluring, and more interested in Vada's life than her body. Online, they chat intimately. Blue helps her heal. And he pays well, but he wants her all to himself. No more cam shows. It's an easy decision: she's starting to fall for him. But the steamier it gets, the more she craves the real man behind the keyboard. So Vada pops the question:
Can we meet IRL?
Blue agrees, on one condition. A condition that brings back a ghost from her past. Now Vada must confront the devastating secrets she's been running from—those of others, and those she's been keeping from herself…
What an amazing book. Trust me when I say the rave reviews are totally on point. This is definitely a book I would recommend.
Vada can no longer be an artist, and art is her life. She's lost her best friend and a boy died in an accident, and there's no way she can put her life back together. I felt her pain coming through the words in this book so clearly. She's struggling every day with no support, and it's so hard for her.
And then she goes on camera. Making hundreds, sometimes thousands a night. She has somewhere to live, a job, and a person to speak to. But she has no idea who they are.
Blue is a mystery to her, and in many ways to me too. Trying to figure out who they were was at times very difficult. But in the end it all makes sense.
I love how this book explores friendship, identity and love. It is incredibly powerful and I expect that it will speak to many people as it did to me.
You can buy Cam Girl on Amazon, Barnes & Noble and Book Depository