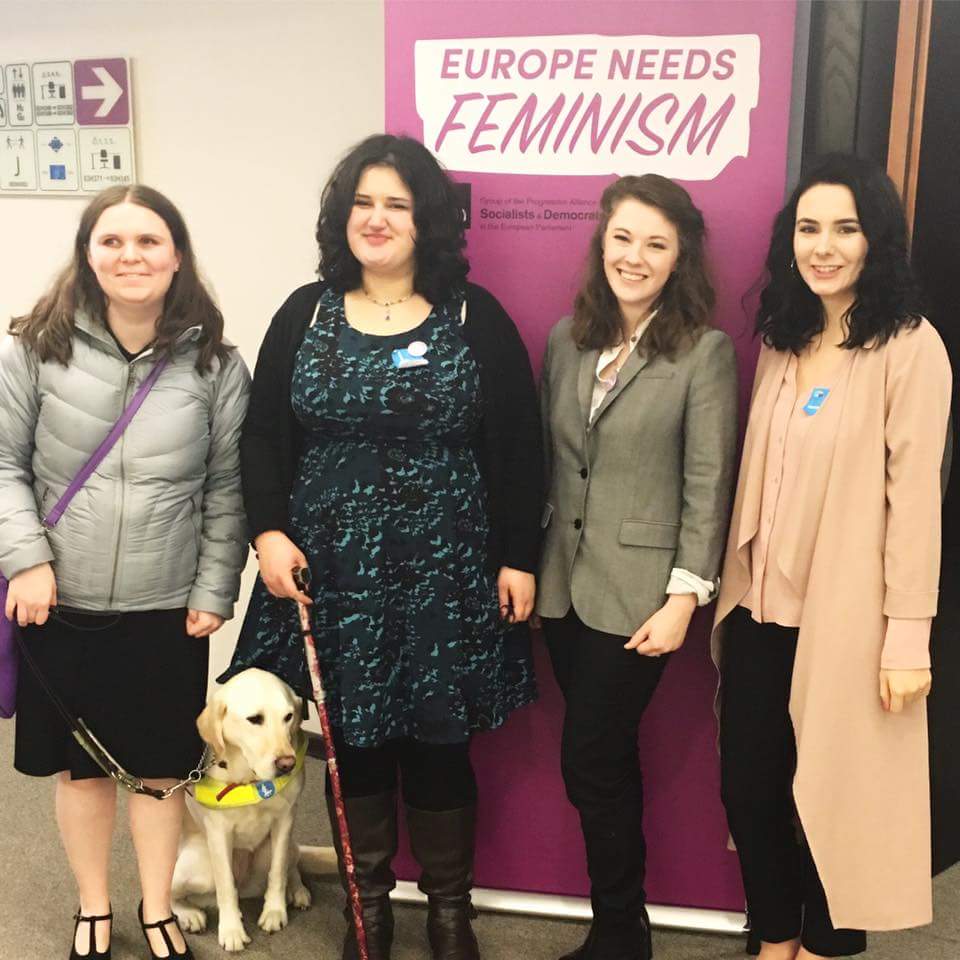 Are you completely blind?
I describe myself as totally blind, though in reality I have a tiny amount of vision. I can see light and dark, but not colours or shapes. I consider myself to be functionally completely blind because the ability to see light, whilst I enjoy it, doesn't actually help me in daily life.
How did you learn to read braille?
I learnt to read braille at the same time other children my age were learning print. I was taught by a teacher of the visually impaired, who visited my school regularly. Luckily I had a really good education and I could read by the time I entered school.
How did you become a disabilities advocate?
As a child I realised that the way I accessed the world was different from other people. Sometimes my family and teachers would ensure I didn't have to worry about that, but often I'd have to speak up. Advocacy came naturally to me, there were times when it was hard but overall I found that by asking for what I needed people would understand. If I didn't ask, I couldn't participate.
Then as I got older this branched out into making sure other people also have access to the things they need. Mostly this involves the blind community, but I also work to ensure disability access overall.
How can I get involved in advocacy?
It's important to make sure you have the skills to communicate what you, or the group you serve, needs. I choose to do this through speaking and writing, but there are many advocates with disabilities who use alternative communication techniques.
You can join organisations within your country or the wider world, working on projects they are running. For disabled people in Europe I'd recommend keeping an eye on the European Network on Independent Living and the European Disability Forum.
Why do you have a guide dog not a cane?
I used to travel with a cane but decided in my late teens to apply for a guide dog. Isla is wonderful and we have travelled together around the UK and across the world.
I enjoy using a cane, but there is something about dog travel that speaks to me in a much deeper way. I can find it hard, and have written about my struggles balancing my love of dog travel with the attention it brings a number of times.
I want to ask you something else.
No problem, just fill in this form and I'll get back to you as soon as I can.